A Coffee Table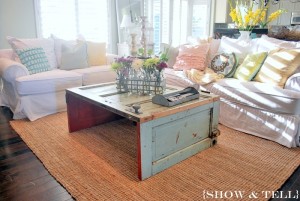 Sausha at Sweet Pickins Furniture cut an old door and transformed it into a shabby chic coffee table that is now a perfect decor element to talk about in her living room.
A Serving Tray from a Cabinet Door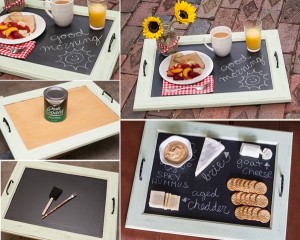 Stitched by Crystal shows us what a wonderful serving tray an old cabinet door can become.
A Decorative Door with Shelves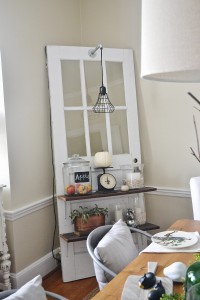 Liz Marie at her little corner of the blog world shares a stupendous fall decor where along with other stunning decor objects, she has placed a door with shelves and a lamp too to create a display.
Barn Door Headboards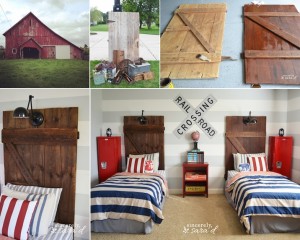 Sara at Sincerely, Sara D. found two identical barn doors in a barn once owned by her husband's great grandparents. So she turned both of them into headboards in her sons' room.
A Chalkboard Door with a Shelf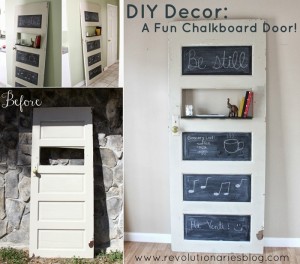 Bonnie Getchell at Revolutionaries Blog shares her creation where she has turned a drab door into a fab chalkboard door with a shelf.
A Beauteous Daybed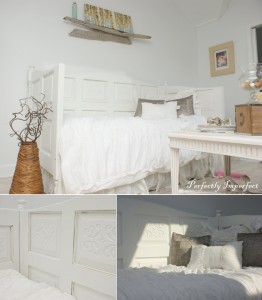 Shaunna at Perfectly Imperfect Blog built a wonderful daybed from old doors and gave it a coat of whimsical white paint.
A Stained Glass Table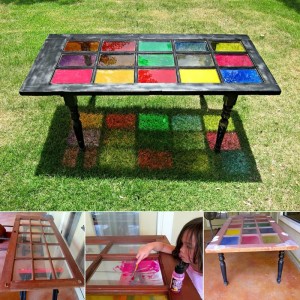 Morena from Morena's Corner shows us how she turned a $50 glass door into a colorful stained glass table. Isn't this simply stunning?
A Potting Bench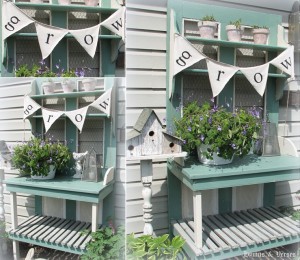 Doreen of Hymns and Verses gave a new life to an old door in the form of a commendable potting bench.
A Beverage Center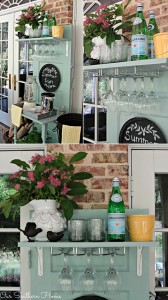 Christy at Our Southern Home transformed an old door into a beverage center that can easily give you an itch to start searching an old door and make your own drinks station as well.
A Cabinet Door Organizer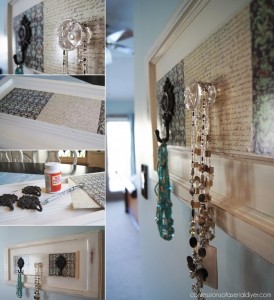 Christy via Confessions of a Serial Do-It-Yourselfer made this dandy organizer from a door that was originally serving as a pantry cabinet door. Guess what? This door costed her only $2 as she purchased four doors for $10 and one of them is in front of you.
An Entryway Picture Frame and a Coat Hanger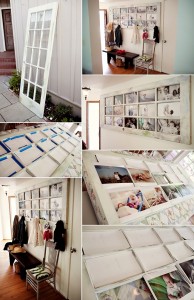 Mary Jane from Photog Mommie who is fond of taking photos shows us a way to re-purpose a glass door into an entryway picture frame and a coat hanger.
A Full Length Mirror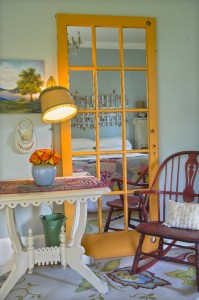 Shannon Quimby at Oregon Live found an ugly old French door, but instead of tossing it away Shannon simply turned it into a cool mirror.