A Display Shelf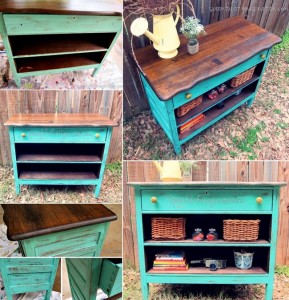 Erica at Spoonful of Imagination found this old dresser in the junk tossed away by her neighbor's and after giving it a pretty makeover she turned the dresser into a display shelf.
A Play Kitchen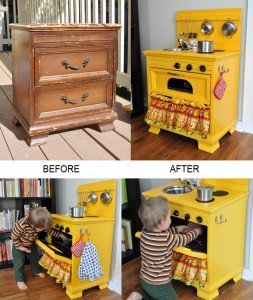 Cyrille at Bubblestitch Quilts upcycled a small dresser into a fun play kitchen for her two year old son in a bright and cheery yellow color.
A Laundry Storage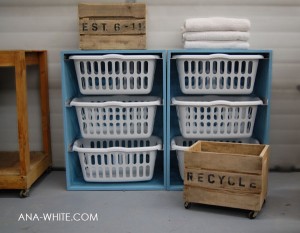 Image via: Ana White
Cute and Fun Dollhouses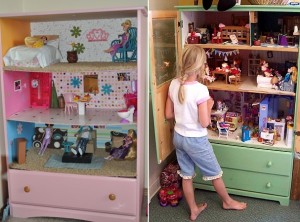 Image via: The Jensens , Turkey Feathers
A Beauteous Bench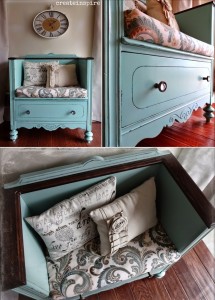 Lisa at Create Inspire found an old dresser and her wonderful hubby converted it into this amazing bench.
A Nursery Changing Table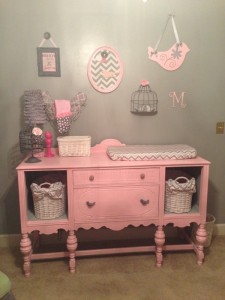 Image via: Project Nursery
A Kitchen Island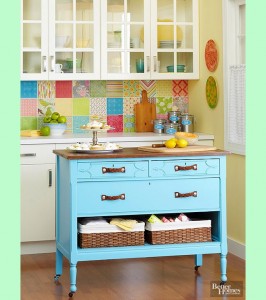 Better Homes and Gardens has yet another thrifty idea where an old dresser has got a second chance to live in a kitchen as an island.
A Wedding Dessert Display Rack

Image via: Style Me Pretty
A Wine Rack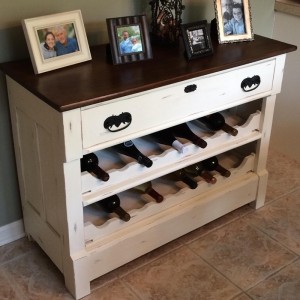 Image via: The Happy Housewife
A Fabric Storage Rack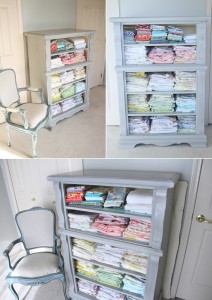 Cindy at Cameras and Chaos found a drab old dresser and after treating it with sand paper and a coat of fresh grayish paint, she turned it into a fantastic storage for fabrics.
A Bathroom Vanity

Jami at An Oregon Cottage after making additions to a dresser, transformed it into a bathroom vanity that can be a design inspiration for everyone who sees it. Two thumbs up Jami!
A Succulent Planter Dresser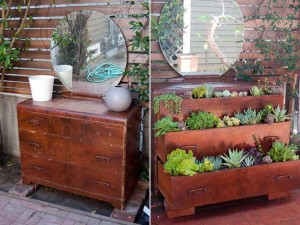 Curt at Grizzly Bear Modern shares a great project to use that old and ugly dresser lying useless with you. Simply plant it with succulents and see them grow and live inside its drawers in your patio or garden.
A TV Stand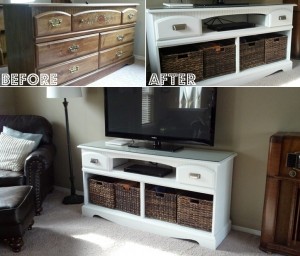 Julie's Hubby from At The Parks recycled an old dresser and did some tweaks and made it into a superb TV stand. It looks just amazing after the makeover in white color.
Sewing and Craft Supplies Storage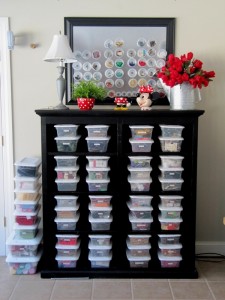 Sew Many Ways has an inspiration to organize your sewing and craft supplies inside an old dresser. Now you don't have to sort the large amount of ribbons from a deep box for your required color or your craft supplies won't be cluttering your work desk.