Garden Trellises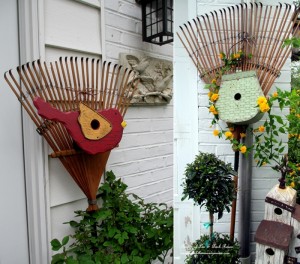 Barb Rosen at Our Fairfield Home and Garden found two old bamboo rakes and a wonderful idea struck her which was turning them to trellises with an additional function of a birdhouse too.
A Necklace Holder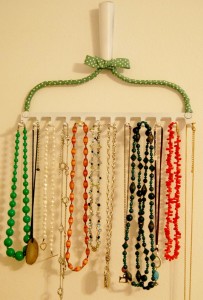 Jennifer at Perfect Pear recycled an old rake and made a wonderful holder for the collection of her necklaces that not only serves as a storage but it also creates a wonderful display of her necklaces.
A Hanging Basket Holder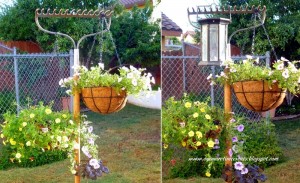 Tammy at One More Time Events utilized an old rake and turned it into a post at which planter baskets can be hung.
A Unique Wreath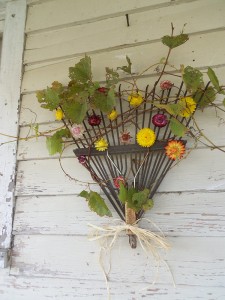 Image via: Miss Effie's Diary
A Wine Glass Holder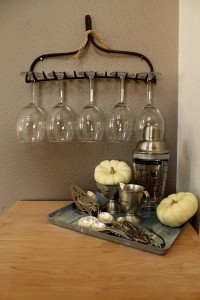 Image via: Recycle Lovers
A Utensil Holder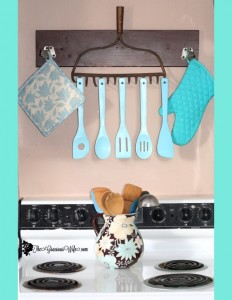 Michelle from The Gracious Wife moved to an old farmhouse and found a rake left by the earlier occupants so she rethinked it into a utensil holder for her kitchen.
A Santa Door Greeter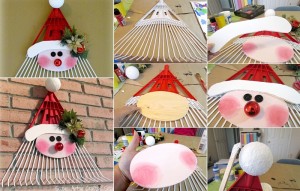 Suzy Myers at Suzy's Artsy Craftsy Sitcom shared such a cute decorative craft idea that you can try for the next Christmas. She crafted a Santa door greeter from a rake. How creative is that!
A Picture Holder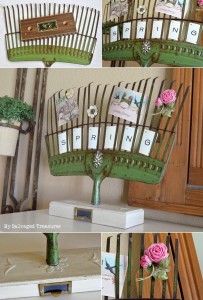 Betsy from My Salvaged Treasures re-imagined an old and rusty rake into a picture holder. Well, that is a perfect example of creating something fab from drab.
A Garden Tool Organizer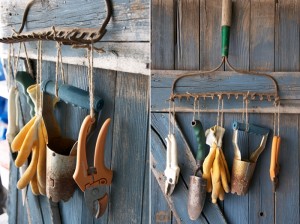 Image via: Natalme
A Key Holder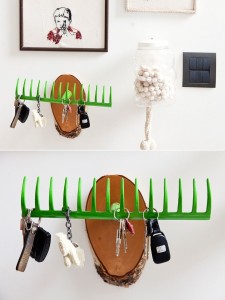 Image via: The Selby
A Christmas Tree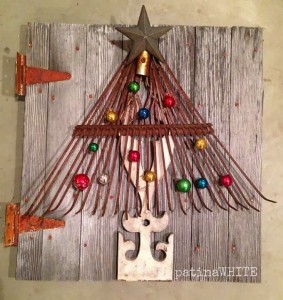 Image via: Thriftyms
A Belt Hanger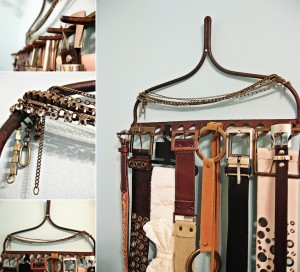 Jordan at If You Give a Girl a Needle found an old and rusty rake for just an amount of 0.5$ and she thought she would make an organizer for her belts with it and so she did. To make it look yet cooler, she made a good use of some jewelry that was broken and of no use in the form of embellishing the top part of the rake organizer.
A Wine Bottle and Rake Tree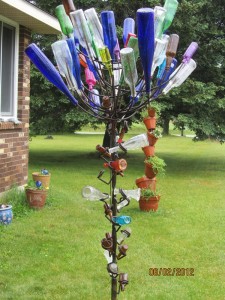 Linda Reber At Pinterest shared a project that is a tree made from recycled wine bottles combined with recycled rake heads. So if you can get your hands on four to five rakes, and some recycled wine bottles, you can give a shot to this lovely creation.