A Jewelry Tree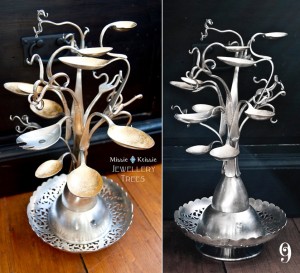 Missie Krissie at Etsy has a great way to recycle old spoons in the form of a tree that you can use to store and display your jewelry. Imagine your jewelry stored on a tree like this will itself be a decor element so unique and artistic.
Spoon Head Pendants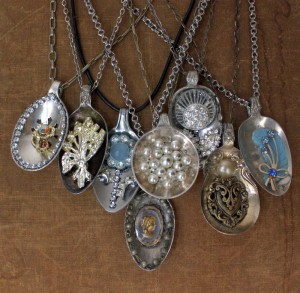 Mitzi Curi at Mitzi's Collectibles has recycled old spoon heads and created these pendants that she sells on her Etsy shop and are quite a hit there. Well, a creativity like this truly deserves admiration.
A Hook Rack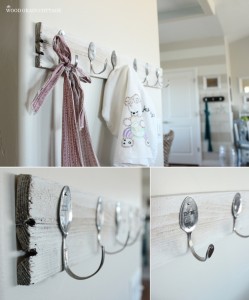 Shayna at The Wood Grain Cottage combined pallet wood with old spoons and screws and created this hook rack that costed her just $2. Well, this means creativity is priceless and no matter how small an amount a project costs, nothing is equal in worth to the ingenious idea of the creator.
Old Spoon Cabinet Pulls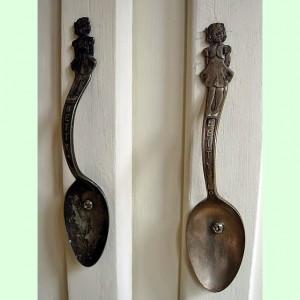 Tony Turner at Feather Nesters has created these cabinet pulls from old spoons and this idea is going to do wonders if you apply it to all or some of the cabinets in your kitchen and dining room. After all, spoons have a deep relation with kitchen and dining spaces.
Colorful Garden Markers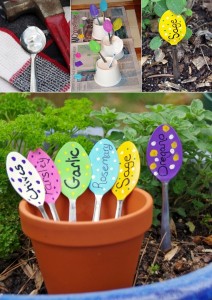 Image via : Turning Clock Back
Fun Fish Wind Chimes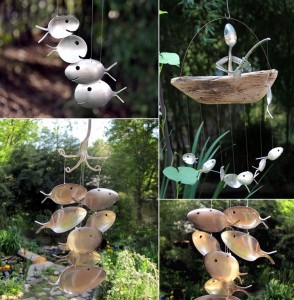 Etsy Shop Twisted Metals by Neva Starr has a fun way to recycle all your old spoons. With some skill of cutting, welding and twisting spoons, you can create a fish wind chime like these. Well, there is always an option of purchasing them too.
Spoon Easter Egg Holders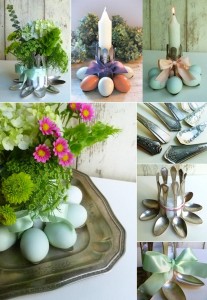 Cathe at Just Something I Made came up with a spectacular idea where she has recycled old spoons into egg holders that you can make once and use them for years to come on every Easter to display your Easter eggs.
Planter Jar Spoon Hooks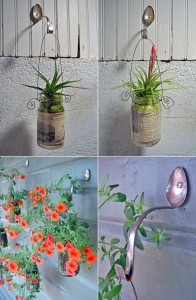 Image via: Hutch Studio (a) , Hutch Studio (b)
Fun Garden Flowers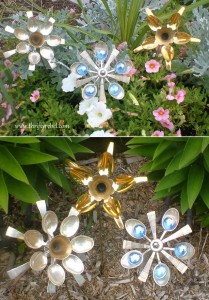 Tuula at Thrifty Rebel Vintage has created these wonderful flowers from old spoons and now they will keep the spring season alive in her garden all through the year.
Butterfly Garden Art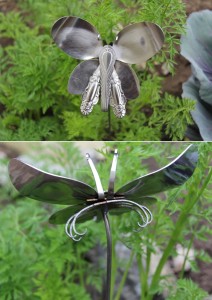 Image via: Express Your Creativity