A Tiered Crafts Supply Storage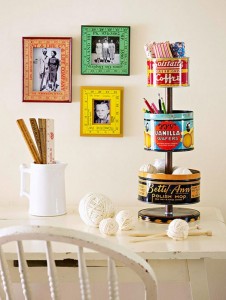 Better Homes and Gardens has shared a wonderful tutorial of making a tiered storage for your craft supplies from vintage tins. Now no more pencils, paints and glues will clutter your craft desk.
A Vintage Christmas Decor Scene in a Tin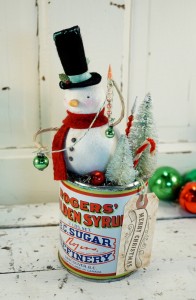 Cat and Fiddlefolk's Etsy Shop gives us a wonderful inspiration for this year's Christmas decor in the form of this vintage Christmas art in a tin.
Stylish and Unique Earrings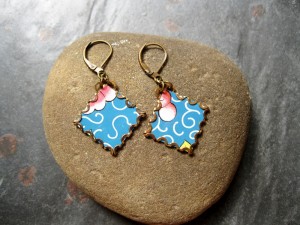 Etsy Shop Studio C Jewelry presents yet another stunning and inspiring way to bring to use old tins and turn them to earrings.
A Kitchen Utensil Organizer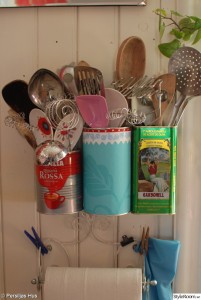 Persiljas Hus at Style Room shares her wonderful organizer for her kitchen utensils made from vintage tins that hangs gloriously on her kitchen wall.
Pretty Flower Vases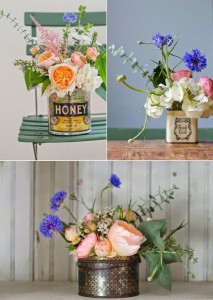 Vintage Whites Blog dedicated to vintage decor gives us yet another design inspiration for recycling the vintage cans into some pretty flower vases.
Tea Tin Succulent Planters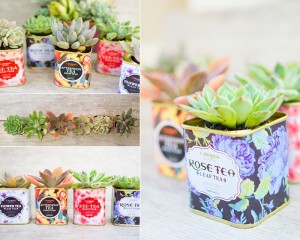 Sarah at The Sarah John Blog found these vintage tins and imagined them as perfect planters for her beloved succulents.
A Cake Tin Lamp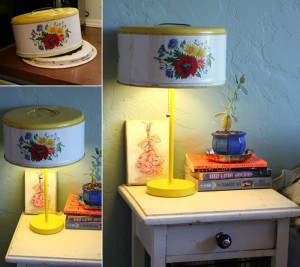 Lilliedale turned her old cake carrier tin into a lamp for her guest room also used as a studio space. This is so clever, isn't it?
Beauteous Vintage Candles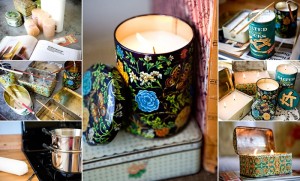 Ashley via Design Sponge shared her lovely project where she made some truly gorgeous candles inside vintage tea cans.
A Clever Magnetic Pincushion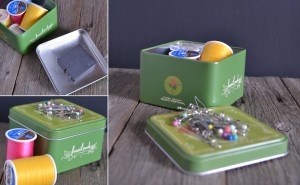 Super Intelligent Kelsey at Poofy Cheeks turned a tin into a magnetic pin cushion and gave a whole new dimension to the concept of a pin cushion. Two thumbs up!
An Amazing Bird Feeder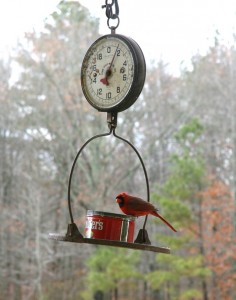 Sandie at Steadman's Corner combined a vintage can with a vintage scale and the wonder that happened then is in front of you. Now Sandie enjoys the view of little birdies coming to feed on the seeds she puts inside it.