A Planter Box Window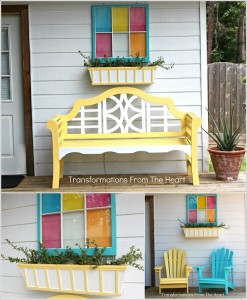 Jana at Transformations from the Heart made this wonderful outdoor decor where she has painted a window and combined it with a flower box her husband created.
A Garden Cupola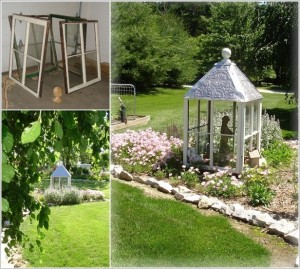 Terry at Forever Decorating with some help made this lovely garden cupola from salvaged windows that looks so beautiful.
A Fall Wreath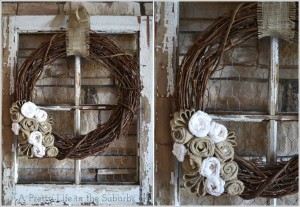 Anna at A Pretty Life in the Suburbs made a rustic fall wreath with grapevine, burlap and an old window. Looks absolutely stunning!
A Wall Art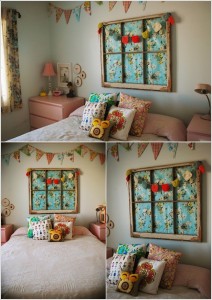 Julia from The Boo and the Boy created a pretty wall decor with an old window for her daughter Isabella's room.
A Pot Rack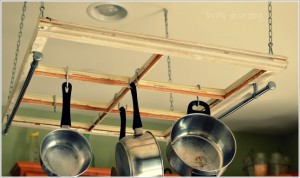 Nicole@Thrifty Decorating showed an amazing creativity where she has made a wonderful addition of an old window pot rack to her kitchen. The total cost that came on this wonderful pot rack was $10.
A Jewelry Display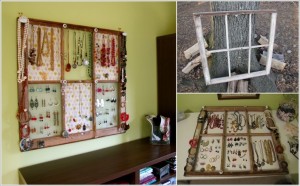 Jane at The Borrowed Abode re-imagined an old and drab window frame into a cool jewelry organizer that stores jewelry and with that it serves as a decor too.
A Chalkboard Calendar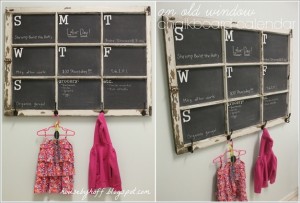 April from House by Hoff made chalkboard calendar from an old window which helps her to keep herself organized.
A Coffee Table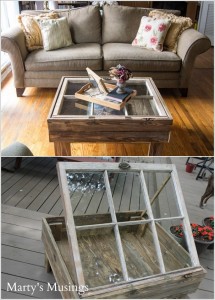 Marty's Husband at Marty's Musings made a stunning table from an old window which now sits gloriously in their living room.
A Mirror Frame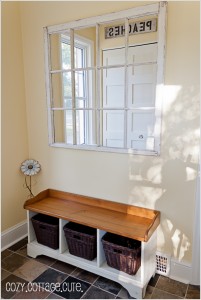 Sarah at Cozy Cottage Cute made this mirror from a 12 pane window frame and guess what? It weighs 22 pounds.
A Hallway Organizer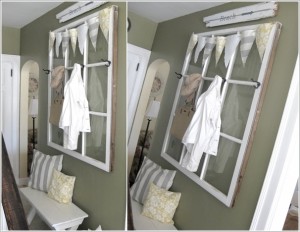 Aimee Weaver found some windows left from a Church going through a renovation and turned one of them into this organizer that keeps her entryway clutter free.
A Vintage Books Display in a Nursery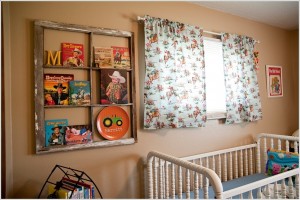 Hayley Mae at The Farmer and the Southern Belle decorated her son Merritt's nursery with a unique display of vintage kids' books she created in an old window frame.
A Chic Headboard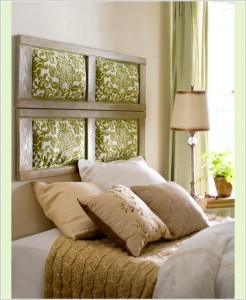 Better Homes and Gardens has a smashing idea for your old window frames. Simply turn them to a headboard for your bedroom. You can also make it look luxurious by adding some foam to the window frame covered with a chic fabric.