A Pedestal Side Table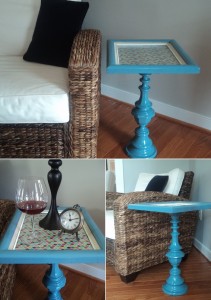 Richmond Thrifter shared a cool piece of furniture. She has created a pedestal side table from an old lamp base and a picture frame.
A Desk Organizer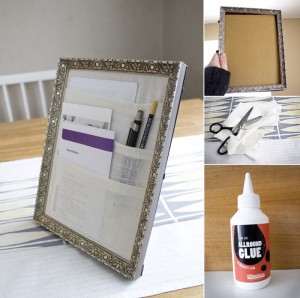 Sara from Wishful Tinker transformed a simple picture frame into a very useful desk organizer. Two thumbs up Sara!
A Tufted Headboard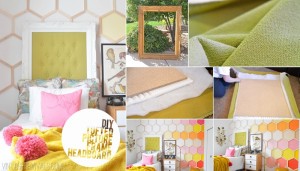 Mandi from Vintage Revivals skillfully converted a large picture frame into a tufted headboard that is just so inspiring.
An Earring Holder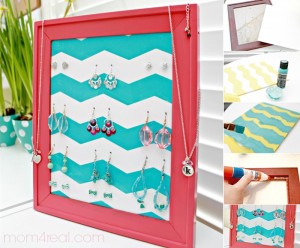 Jessica at Mom 4 Real made a chevron print earring holder with a picture frame and this project is the perfect example of trash to treasure.
A Storage for Glasses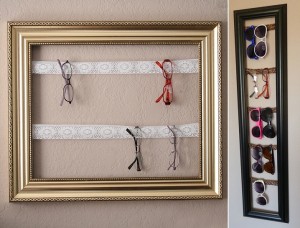 Allison Murray via Dream a Little Bigger created a wonderful storage on display with picture frames for her glasses.
A Nursery Wall Art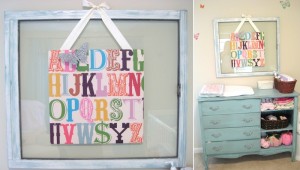 Danielle Strong from Savvy Chic Home shared the decor of her new born baby girl Aspen's nursery where we can see an old window frame turning into such a lovely wall art.
A Nail Polish Rack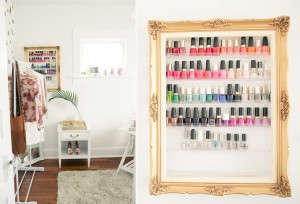 Amanda Cowley shared her office that is a dream girly world too where she displayed a collection of her nail paints in a gold picture frame.
A Collection Display Tray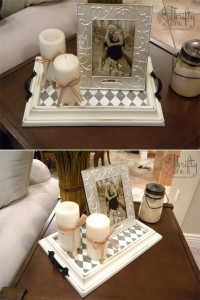 Alicia via Thrifty and Chic made a wonderful tray from a thrift store picture that now displays her collection.
A Ceiling Medallion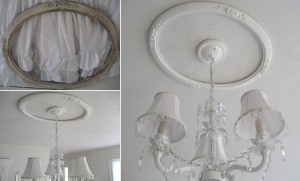 Passionate for White as the name suggests is a blog run by Diane dedicated to all things white, has got a stunning idea in the form of a ceiling medallion that is created from an old round picture frame.
A Gallery Wall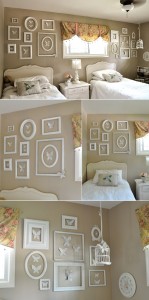 Jennifer Rizzo from Home Before and Afters shared the decor of the room she has designed for her daughter and look how wonderfully she has turned garage sale frames into a gallery wall.
A Season Wreath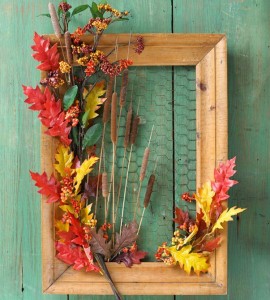 Better Homes and Gardens magazine gives us another inspiration for an old frame to make a season wreath with it. Clever!
A Magnetic Organization Board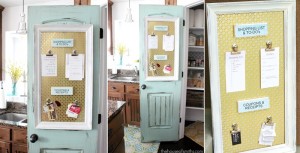 The House of Smiths blog has shared a project of a magnetic organization board that you can install on your pantry door to keep all the lists and coupons at one place without running them wild and cluttering every space.
A Dry-Erase Memo Board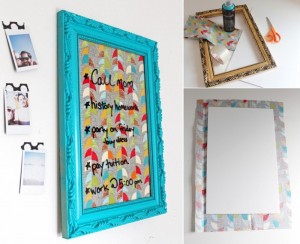 Michelle Edgemont via hgtv crafted a wonderful dry-erase memo board from a flea market picture frame.