Floral Gift Embellishments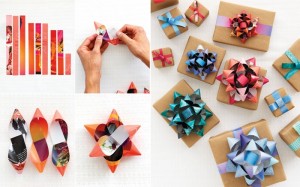 Whole Living shows us a phenomenal way to decorate gifts by using magazines as a stock paper for making flowers.
A Wreath Made from Magazine Paper Rolls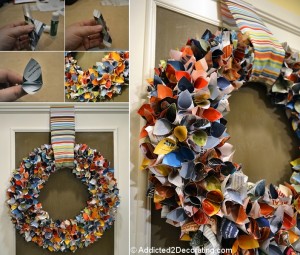 Kristi Linauer at Addicted 2 Decorating crafted a wonderful wreath from the stacks of magazines she had and now all those magazines make such a vibrant decor.
A Woven Bag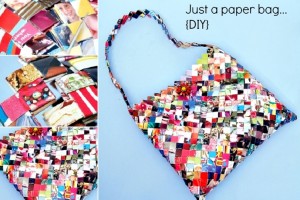 Candice at The ReFab Diaries crafted a stunning bag from old magazines that has a cool woven design.
Wonderful Flowers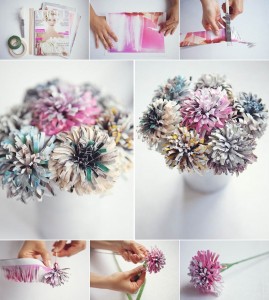 Andri Benson a guest at Rock n Roll Bride shared a lovely way to recycle magazines in the form of making flowers that can be used as a wedding or home decor.
A Paper Bead Bracelet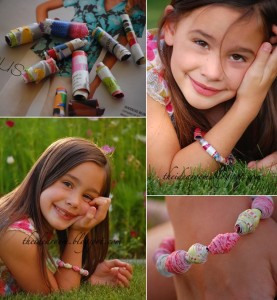 Amy from The Idea Room crafted a marvelous piece of jewelry with beads that she made from magazine paper.
Drink Coasters for Table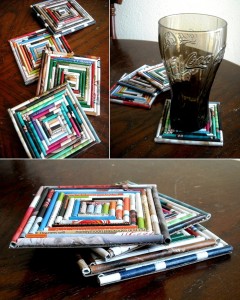 Garrett4Green's Etsy Shop has got these amazing coasters crafted from upcycled  magazines.
A Wall Quote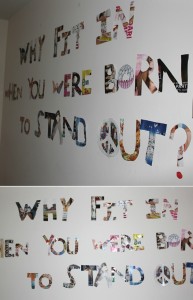 Ashley Smith via Dormify shares a lovely creation her genius friend made by cutting the letters of an inspirational quote from magazines and then pasted them on a wall.
Fun Magazine Bangles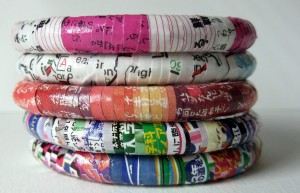 Rose Rrevolution at Deviant Art shared her stylish and trendy creation of bangles that are made with recycled magazines.
Magazine Lined Envelopes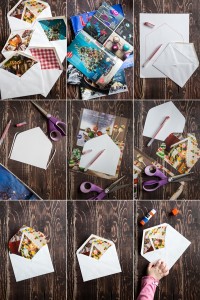 Emily at Jelly Toast Blog who is an art teacher turned food photographer shared a stunning way to spice up simple envelopes by lining them with magazine papers.
Picture Frames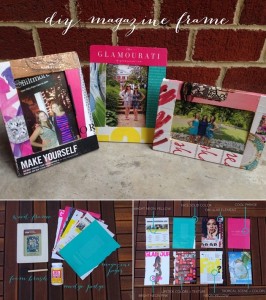 Katie at A Touch of Teal crafted these super easy and wonderful picture frames from an old magazine. She created a wonderful blend of different colors by taking her favorite portions from the magazine.
A Hanging Lampshade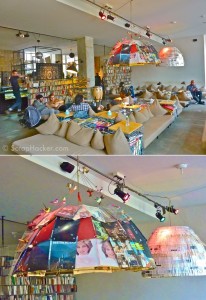 Scrap Hacker shared a click from the Michelberger Hotel in Berlin, where a lampshade was created using covers of magazines along with book covers over a metal frame. Whoa! That's cool!
Round Magazine Vases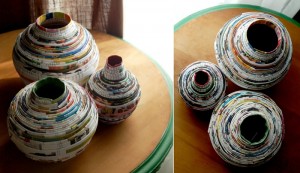 PicaPica Design's Etsy Shop gives us another inspiring idea to turn the magazines into round vases.
A Magazine Roll Magnetic Refrigerator Frame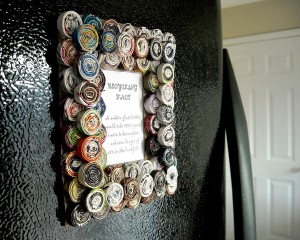 Once more Garrett 4 Green at Etsy surprises us with yet another amazing creation to spice up your fridge with.