A Coffee Table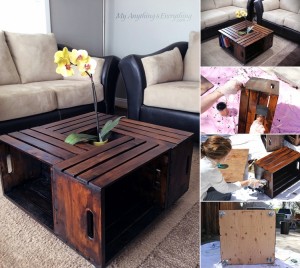 Tara at Anything and Everything while redecorating her living room opted for a thrifty furniture option and created this wonderful coffee table from wine crates.
An End Table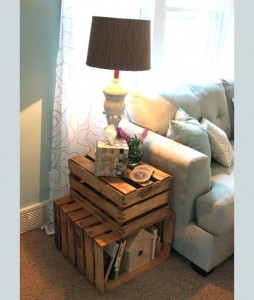 Sarah at Apartment Therapy shared the decor of her living room where she has stacked two wooden crates to become a cool end table.
An Office Work Desk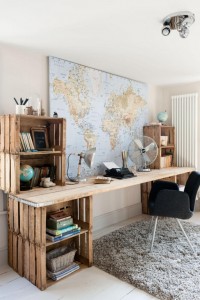 Image via: Country Home
A Soda Crate Footstool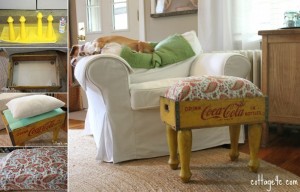 Brenda at Cottage 4C combined the legs of a $5 table with an old coca cola crate and this masterpiece in the form of a footstool came into existence.
Bathroom Shelving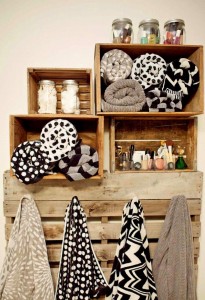 Image via: House to Home
A Storage Nightstand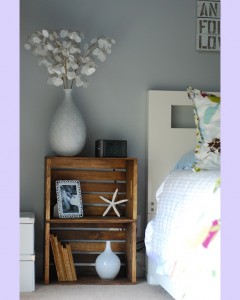 Image via: Caught in Grace
A Small Bookcase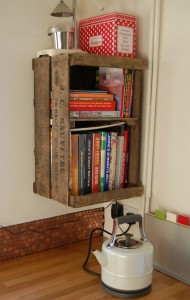 Paul Channing at Pinterest shared a great idea to give a home to a small collection of books inside an old wooden crate fixed onto a wall.
A Ribbon Organizer

Michelle at Allen Designs wanted an ultimate solution for her increasing amount of ribbon supply and hence she came up with an idea and organized the ribbons inside a wooden crate.
A Patio Planter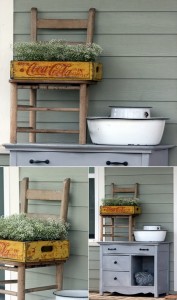 Image via: Cedar Hill Farmhouse
A Bathroom Shelving Unit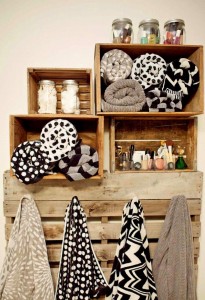 Elsie Larson via A Beautiful Mess shared the pictures of her bathroom tour where these lovely shelves that organize her towels and makeup supplies are built by her creative father.
Outdoor Planter Shelves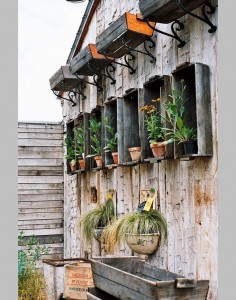 Image via: Regardsetmaisons
Produce Storage in Kitchen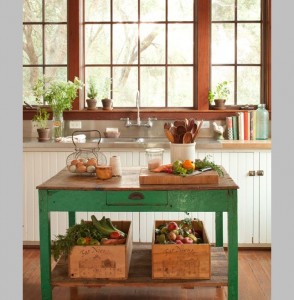 Image via: Country Living
Craft Supply Storage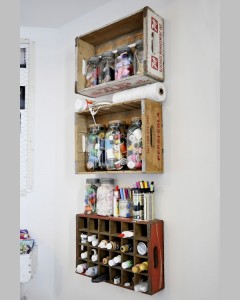 Natalie at Design Sponge has shared a great idea for all of those who have got a thing for crafting. Simply store all your crafting supplies in old wooden crates. Awesome, isn't it?
Extra Kitchen Storage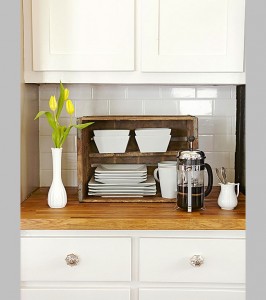 Better Homes and Gardens has a solution for the ever increasing requirement of storage in your kitchen. Just bring into use some wooden crates and create storage anywhere in your kitchen without spending hefty amounts on organizers.
A Dog Bowl Holder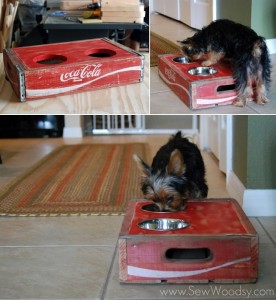 Sew Woodsy where Katie & Jon Jasiewicz share their wonderful creations made this wonderful dog bowl holder from a coca cola crate brought to them by their neighbor. Their neighbor must have been quite happy with this wonderful transformation.
Soda Crate Drawers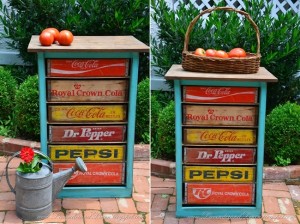 Image via: Lavender and Linen